The only journey is the one within.
Individual Psychotherapy
Dr. Tuch believes strongly in the value of talking treatments and the thrust of his practice is seeing patients in individual psychotherapy and psychoanalysis.
Psychoanalysis
In certain instances patients may wish to undergo the rigors of psychoanalytic treatment, depending on how ambitious they are about changing and how limiting they feel their symptoms are tending to be.
Couples Therapy
Dr. Tuch welcomes opportunities to treat couples in crisis—whether the couple be married or in a long-standing dating relationship.
Medication Management
Not all psychiatric conditions can be resolved by talk treatments alone. Some conditions involve chemical imbalances that can optimally be resolved with the aid of medication.
Supervision / Consultation
Over the course of the last 35 years Dr. Tuch has supervised psychiatrists-in-training at U.C.L.A.'s Neuropsychiatric Institute.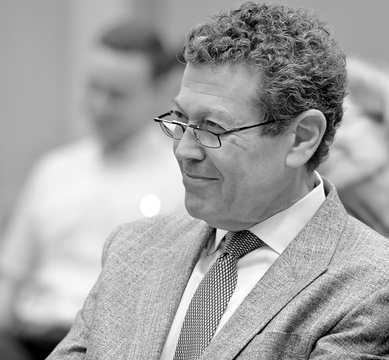 Richard H. Tuch, M.D., F.A.P.A.
Dr. Tuch is engaged in the private practice of psychiatry and psychoanalysis in West Los Angeles. He has been in practice for over 35 years. Dr. Tuch considers his treatment approach "eclectic"; he does not subscribe to just one theoretic perspective. The services he provides include: Individual Psychotherapy, Psychoanalysis, Couple's Therapy, Medication Management and Supervision/Consultation.
Dr. Tuch received his Medical Degree from the University of Southern California Keck School of Medicine. After completing his psychiatric training at the Neuropsychiatric Institute at U.C.L.A he underwent an in-depth study of psychoanalysis, graduating from the Los Angeles Psychoanalytic Institute (now, The New Center for Psychoanalysis) as a trained psychoanalysis. Dr. Tuch is boarded in Psychiatry and Neurology and is certified in Psychoanalysis by the American Psychoanalytic Association and by the American Board of Psychoanalysis. He presently serves as Section Head, Scholarship Division of the Department of Psychoanalytic Education (a committee of the American Psychoanalytic Association). He is a Fellow of the College of The International Journal of Psychoanalysis and a former member of the Editorial Board of the Journal of American Psychoanalytic Association.
Dr. Tuch is a Clinical Professor of Psychiatry at the David Geffen School of Medicine at U.C.L.A and a former Dean of Training at The New Center for Psychoanalysis in Los Angeles. Dr. Tuch actively teaches at U,C,L.A.'s Department of Psychiatry, at The New Center for Psychoanalysis, and at The Psychoanalytic Center of California. He is a frequent presenter at national scientific meetings and has contributed substantially to the literature having published papers and book reviews in four major psychoanalytic journals. He has authored two books, co-authored two additional books, and has edited and contributed chapters to a number of books. Dr. Tuch is the recipient of the Menninger Memorial Award for Psychoanalytic Writing, The Edith Sabshin Award for Excellence in teaching, awarded by the The American Psychoanalytic Association, and—most recently—winner of the Leo Rangell/UCLA Essay Contest.